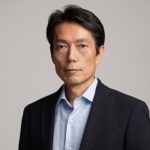 Mr. Matsumoto is Chairman and Managing Partner of WM Partners Inc. (WMP) Japan. Moriyoshi served as CEO and Chairman Japan Asia Investment Co., Ltd, (JAIC (8518)) from 2009 to 2012 after 23 years working experience with the company in private equity investment and fund management.

From 2002 Moriyoshi was an Executive Director and CIO of Private Equity Secondaries and Growth Capital Investment; he managed a series of JSPF funds from institutional investors and principal money of JAIC which aggregated to around $120 million over 10 years from 2002 to 2012. He delivered a 2.7 return through these 10 years. His investors included Development Bank of Japan, institutional investors such as insurance companies, and trust banking corporations. Moriyoshi played an integral role, as Executive Director and advisor, in achieving IPO's of numerous companies like Istyle (3660), as well as M&A support through companies like Traffic Gate (Rakuten Linkshare more recently).

His investment experience also includes membership of DFJ-JAIC Technology Partners Investment Committee in USA, and CA-JAIC China Internet Investment Fund with CyberAgent. He was a member of the board of JVCA (Japan Venture Capital Association) till 2012 . He holds a CFA Japan and graduated from Keio University with a B.A. in law.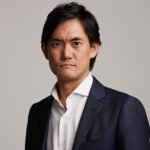 Mr. Tokunaga started his business career at JAIC ( Japan Asia Investment Co., Ltd. ) in 2003. He engaged in Investment ,hands-on and Exit. He led JSPF Fund Team as a fund manager since 2011. Since 2009, He worked CEO's Office where he engaged in Corporate Planning & Business Development and deal with the establishment of a joint venture in China with Japanese government financial institutions. He graduated from Rikkyo University and the major Economics.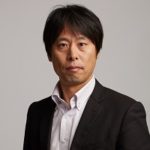 Mr. Terabe began his career working for a trading firm Sojitz, and then he established Ebistrade (Business incubator corp) as CFO in 1999. He provided consulting service for IT companies, food companies, and distribution companies. He supported new business development for clients such as Tokyo Gas and NTT.In 2004, joined JAIC's PE secondaries team. Get involved in all the process from JSPF2 (8 billion JPY) fundraising to investment. He executed 3 billion JPY investment after DD of 150 LP interest and 700 direct companies. His strength are to source deals from corporations and DD and monitor LP interests.Graduated from Hitotsubashi University. Junior Accountant.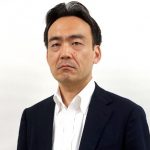 Mr. Arai joined Mitsubishi UFJ Bank (former Sanwa Bank) in 1996 and engaged in corporate sales and asset finance operations. Since 2007, he has been in charge of finance operations in special situations such as business revitalization and LBO, investment operations in corporate equity and PE funds, and planning and operation management of investment-related subsidiaries at Development Bank of Japan.
He joined WM Partners in August 2020.

B.A. in Poltical Science and Economics at Waseda University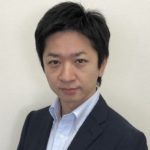 Mr. Iseri joined JAIC (Japan Asia Investment Company, Limited.) in 2005. Engaged in investment, hands-on, and exit operations for domestic venture companies centered on IT, telecommunications, and services, as well as managing multiple CVC funds. Since 2009, he has been engaged in buyout investment, management support, and exit activities in the service industry and distribution retail industry at Japan Private Equity Co., Ltd. He joined WM Partners in November 2017.

B.A. in Sociology at Rikkyo University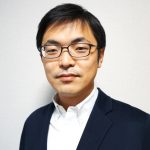 Mr. Suzuki joined Mizuho Financial Group, Inc. in 2006. After working in corporate sales at Mizuho Bank, Ltd., he joined Mizuho Securities Co., Ltd. (former Mizuho Investors Securities Co., Ltd.) in 2011, where he was involved in market changes for listed companies on emerging markets, listing support for start-up companies, and planning operations. engaged. Since 2014, he has been engaged in LP investment in PE funds, direct investment in startup companies, GP company establishment, open innovation promotion for business companies, support for corporate venture capital establishment, and planning work at Mizuho Securities Co., Ltd. He joined WM Partners in July 2021.

B.A. in Science and Technology at Tokyo University of Science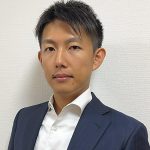 Mr. Miyata joined Ernst & Young ShinNihon LLC (former ShinNihon LLC) in 2014 and engaged in auditing of investment funds and business companies. Since 2016, he has been engaged in investment and management work related to real estate funds at Mitsubishi Jisho Investment Advisors Inc. From 2019, engaged in FA, valuation, financial modeling, PPA at KPMG FAS. Joined WM Partners in February 2022.

B.A. in Commercea at Meiji University, Certified Public Accountant (Japan)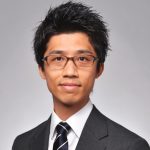 Mr. Yamamoto joined Japan External Trade Organization (JETRO) in 2013 and was engaged in supporting the overseas expansion of domestic consumer goods and service industry companies. Since 2015, he has been engaged in auditing of manufacturing, distribution, and service industry companies in Japan and overseas at PwC Arata LLC. Since 2019, he has been working at Deloitte Tohmatsu Consulting LLC, where he has been engaged in M&A of travel, manufacturing, and telecommunications companies, as well as strategic planning and execution support for entering new business areas. He joined WM Partners in March 2022.

M.A. in International Business at University of Birmingham, UK
US Certified Public Accountant (Washington State Registered CPA)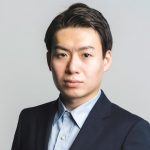 Mr. Aizono joined Ajinomoto Co., Inc. in 2013 and was in charge of medium-term management plans, budget formulation, performance and cost accounting management. Since 2020, he has been engaged in planning and execution support for material manufacturers such as chemicals and metals, and PMI support for PE fund investees at PwC Advisory LLC. He joined WM Partners in April 2022.

B.A. in Law at Keio University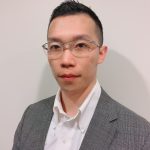 Mr.Cui joined Mitsui Sumitomo Insurance in 2012 and worked in the Accounting Department, where he was engaged in the financial monitoring of overseas offices and the review of consolidated financial statements.
From 2016, he entered Hitotsubashi University Business School, majoring in International Corporate Strategy.
After graduation, from 2017, he joined the company's Financial Solutions Department, where he was in charge of sales promotion of weather derivatives and other products. Then he was engaged in registered financial institution business management, investment review member of unlisted stocks, and promotion and execution of impact investment, etc.
He joined WM Partners Co., Ltd. in January 2023.

M.A. in Hitotsubashi University Business School, International Corporate Strategy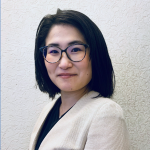 Ms. Hosoda joined ES Networks Co., Ltd. in 2013. For 8 years, she has been engaged in PMI, IPO support, accounting BPR for domestic venture companies, internal control support for overseas subsidiaries.
She joined WM Partners in May 2021.

B.A. in Department of literature at University of the Sacred Heart
Ms. Hiroi joined JAIC (Japan Asia Investment Company, Limited.)  in 1996. After working for a CVC and two listed venture companies (business planning, business management, and accounting), she joined WM Partners in January 2019. She has been with JAIC and CVC for a total of 12 years.
She was in charge of regular operations such as contacting investee companies and fund institutional investors in Japan and overseas. She is also engaged in projects such as fund formation with foreign institutional investors, JV establishment, start-up support, and business management when US companies enter Japan.
During her 11-year career at two listed venture companies, she formed a capital and business alliance with a U.S. listed company (capital receiving side), established a local subsidiary in the U.S. and supported startups, and formed a capital and business alliance with a U.S. company (capital provider side).  Participated as a core member in projects such as M&A and PMI, and was involved in a series of practical processes.

B.A. in Policy Managementduated at Keio University,
US Certified Public Accountant (Registered CPA, State of Illinois)
Ms. Akita  joined Marubeni Group Metro Access Co., Ltd. in 2000, Daiwa Securities SMBC Principal Investments Co., Ltd., JAIC, and joined AI Capital Co., Ltd. in 2010. She was engaged in domestic and international private equity investment (secondary investment and fund monitoring), investment advisory management, and accounting.
She joined WM Partners in March 2014.

M.A. in Literature, Keio University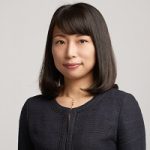 Ms. Suzuki joined Ernst & Young ShinNihon (former ShinNihon LLC), where she was engaged in statutory auditing for about 7 years. After working for an accounting firm in Tokyo and providing outsourcing services such as bookkeeping to foreign companies, she joined WM Fund Associates, Co., Ltd. in 2015, and joined WM Partners Co., Ltd. in January 2023.

B. A. in Industrial and Commerce at Hitotsubashi University, Certified Public Accountant (Japan)
Keiko Yoshikawa
Legal department
After graduating from Kobe University Law School in March 2006, Ms. Yoshikawa passed the bar examination in September of the same year. At a law firm, she deals with inheritance, small business issues, corporate bankruptcies, and business restructuring.
She joined WM Partners in February 2021.

M.A. in Law at Kobe University